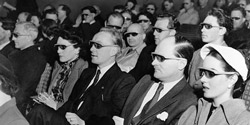 Through out the summer, YCKC hosts a number of social events and weekends where our members can find new paddling friends to share their passion with.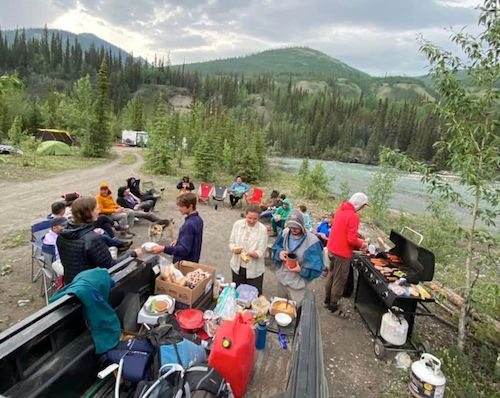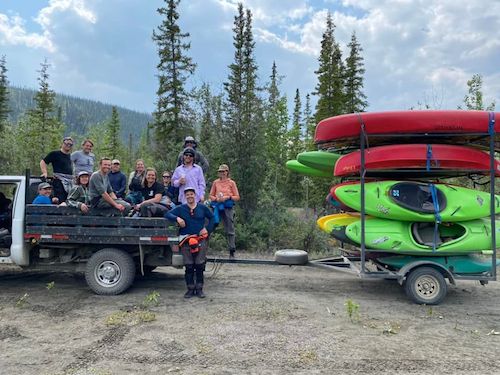 ---
(Come & Gone) Whitewater Rodeo (Whitehorse) – August 25

This annual event showcases the talent our members have. With multiple events over a variety of disciplines, there are participation opportunities for all skill levels. With a BBQ and beer garden, this a great time to catch up after a busy paddling summer. Registration starts at 6PM at the Rotary Centennial Walking Bridge, with events starting at 6:30PM. BBQ will be hosted at the YCKC Bins after the final event (5 Selkirk St).
---
---
(Come & Gone) Paddling Film Festival World Tour – April 12

The Paddling Film Festival has been showcasing the very best paddling films since 2006. Be inspired to explore rivers, lakes and oceans, push extremes, appreciate wild places and fully embrace the paddling lifestyle. The Paddling Film Festival World Tour is screened in more than 135 cities around the world. This year will be hosted at the Yukon Arts Center Main Stage.

---
(Come & Gone) Gear Swap – May 25
Looking to do some spring-cleaning or add to your paddling collection? Bring it down to the YCKC Bins (25 Selkirk St) in Whitehorse. If you are looking to meet new paddlers, we will also have the BBQ going and a beer garden set up.
---
(Come & Gone) Tutshi River Beginner Weekend – June 24/25
A weekend for new whitewater paddlers. We will be camping and paddling on the Lower Tutshi (Sieve Rapid to Tutshi Lake), with some Upper Tutshi runs for our Volunteer YCKC Trip Leaders

---
(Come & Gone) Lapie River Festival – July 1-3
The Lapie is a gem of a river near Ross River Yukon. With multiple sections of varying difficulty, this event is great for paddlers of all skill levels! YCKC home-base will be at Mushroom Camp, with lots of free camping space. If there is interest, we will also bring up the club raft for the kiddos! Please sign up so we know how much food to bring!
---
(Come & Gone) Tatshenshini River Weekend – Aug 5/6

A weekend of paddling the classic Blanchard/Tatshenshini day run. 24kms of great class III, with 3 bigger rapids. Not comfortable paddling the whole river by yourself, we will also have raft support accompanying the group. Shuttle provided by Tatshenshini Expediting.